One of the funnest activities I engage in with my clients is surreptitiously an exercise to highlight the importance of creating an indispensable brand. It begins with a series of questions about their brand. Who does it serve? What makes it special? How are their products or services different? What does success look like in the near future?
Near the end of this little exercise, I ask the question that stumps everyone, though unintentionally: Put yourself in the shoes of your ideal customer—thinking as they would be thinking when the need arises for a product or service such as yours. What's the primary decision calculus? That is, why do they pick you from the available options? After a long pause, I channel my inner Clayton Christensen, the late Harvard Business School professor who pioneered the theory of Disruptive Innovation and, later, the Jobs To Be Done (JTBD) theory.
What's needed for brands of all sizes, he says, is an understanding of exactly what the prospect is trying to accomplish (JTBD), and that can only be discerned through careful study and analysis. He argues that the search for a product or service arises out of the need to do a job and that a successful brands understand the job that needs to be done and the ways in which their product or service can fill that void.
Being useful greases the path to becoming indispensable
As a consultant with more than 20 years of experience helping brands design, create, and market products, I've added a step to this process: Usefulness. That is, the best and easiest way for a brand to set themselves apart in being seen as the best entity to do the job is by being useful first.
Jay Baer's book Youtility makes a point, on page 30, that's as important as it is easy to miss: "Stop trying to be amazing and start trying to be useful." I first read the line, in July, during a flight to the West Coast, and since that time it's occurred to me that the point Baer made has far deeper meaning than I'd initially realized.
In a nutshell, my realization is that potential customers, far and wide, are raising their hands, eager for help, eager to spend their money with our businesses but we're too busy to notice, too busy marketing to them, trying to push them down the sales funnel, toward conversions.
What are our prospects saying? Have a conversation with us first.
Indispensable brands seek to deliver value continually
You wouldn't expect someone to walk up to you, ask your name, then, in the next breath ask to marry you. So why are you asking prospects to make the plunge before they've ever decided you're worthy of a relationship?
A few years ago, Slack made themselves indispensable to me when, after I shared a tweet about their product, they created an illustration of my comments, used it to run an ad in the The Wall Street Journal. Then, they framed the ad in a picture frame and mailed it to me along with some marketing goodies, including socks and a coaster. I've been a loyal fan ever since.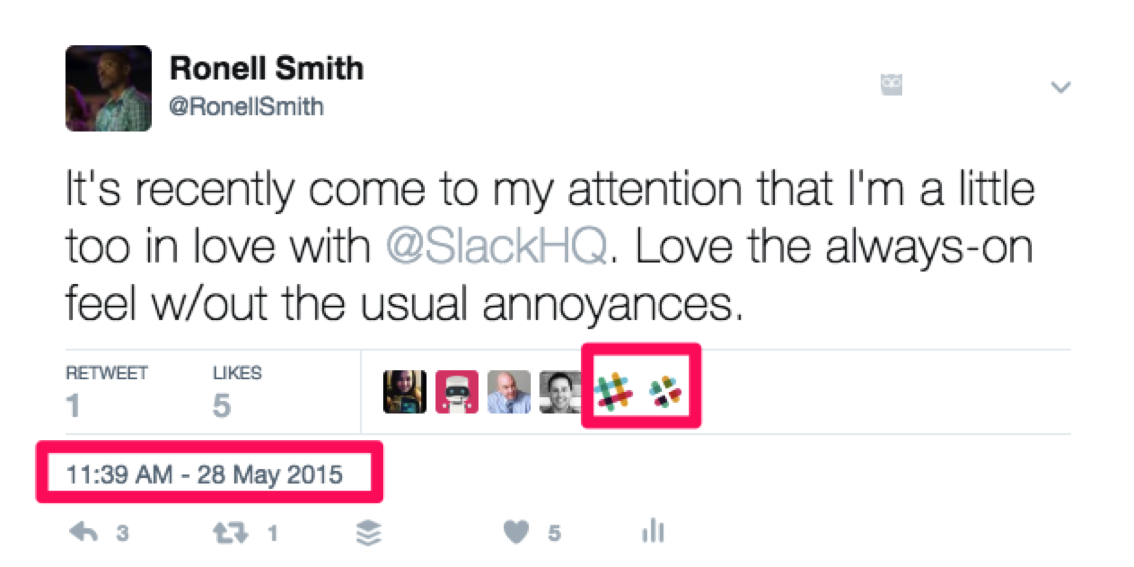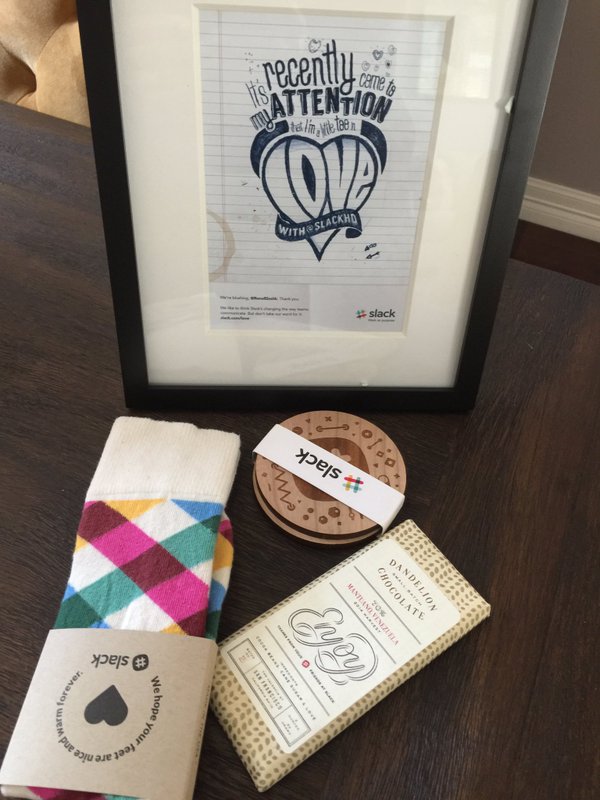 On social media, you can see numerous examples of brands making themselves indispensable. For example, @HiltonSuggest is an indispensable resource on Twitter for travelers, even those who do not stay at their hotels. Also, @Clorox's Twitter, shares useful tips to solve some of the most common household problems. These brands, and others like them have created top-of-mind awareness by catering to three of the most important needs of consumers: usefulness, meaningfulness and indispensability.
Useful: They are there when needed most.
Meaningful: They add value.
Indispensable: They work to earn the right to be a part of our lives.
Your brand can work to become indispensable by doing the following:
Answer questions on social media. Search for relevant conversations in your vertical, then, as often as time permits, chime in the answer questions related to your service or product category. Be sure to refrain from pushing your products or services. The goal is the be present and in-the-moment useful.
Use your newsletter to share meaningful tips. Gather your sales and marketing teams to figure out some of the biggest problems your customers are facing. Then have your content marketing folks create Q&A's to share in the newsletter. (This sort of information regularly gets shared outside the company.)
Take the show on the road. Actively seek out offline groups and organizations to speak to and share generic information about your line of service or products. The goal is to get in front of them and build a rapport that could pay dividends down the road. For example, a physician might talk to the parents of high school athletes, making them aware of how to prevent common injuries.
Create an amazing piece of content. I'm talking about creating a piece of content that's imminently needed and useful. For example, you could create a comprehensive guide to a topic your prospects care about. Your goal is to organically tie your business to prospects' everyday life, which begins with visibility. Creating comprehensive evergreen content on topics that of concern to a huge swath of the population is a surefire means of getting on the useful-meaningful-indispensable path.
Again, the playbook for becoming a useful brand has already been written. You simply need the commitment to follow the course in front of you. What are you doing to create a truly indispensable brand?